Harold Wellman has been called the most influential New Zealand geologist of the 20th-century. He was the first to recognize one of New Zealand's most extraordinary features: the Alpine Fault that bisects the South Island. Wellman proposed that the rocks in Nelson and Otago had originally been joined together, and were subsequently dragged apart 480 kilometers by continuing movement of the Alpine Fault. It was regarded as a crackpot idea at the time, but it is now completely accepted.
The paintings in this exhibition look at the time Harold Wellman spent on the West Coast prospecting for gold during the depression and trips he made in the early 1940's with his fellow government geologist, Dick Willett, following the alpine fault in South Westland.
The exhibition was inspired by the biography of Harold Wellman by Simon Nathan, published by Victoria University Press.

'On a fine day with a breeze from the south the eleven kilometer walk from Waiho Beach to Gillespies is one of the best coastal walks in the world. There are no houses and no one to meet.'

Jock and I divided the labour. His was the skilled work of getting the gold into lumps that could be posted to the bank in Hokitika. I was responsible for prospecting the beach.'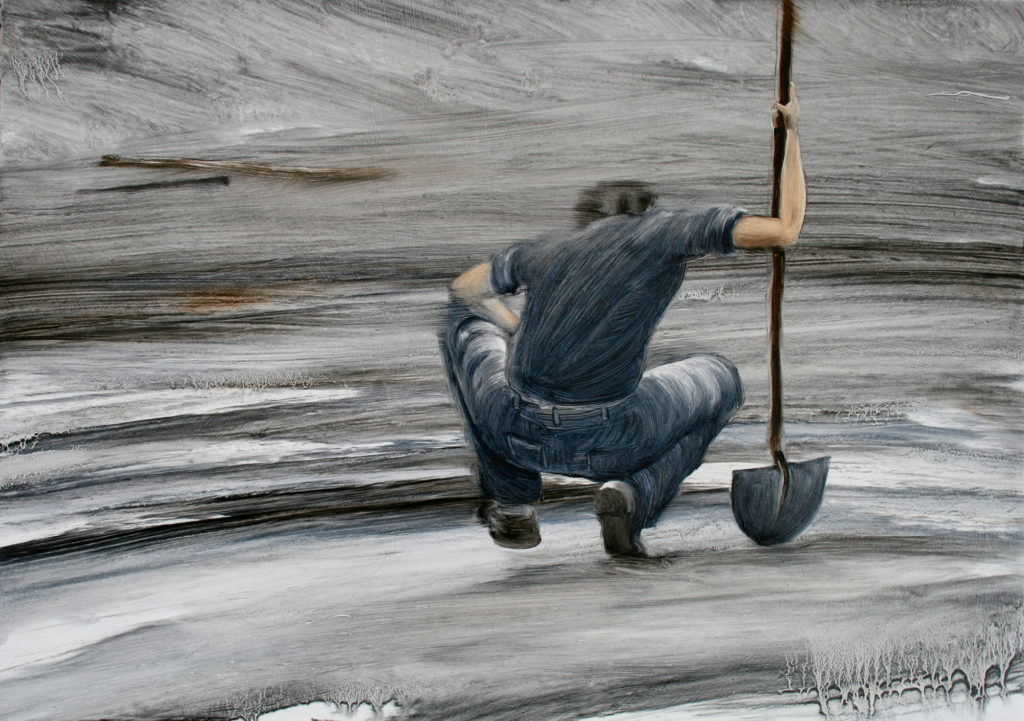 'In order to get the best surface claim it was essential to be on the beach as soon as it was light enough to see the gold on the shovel.'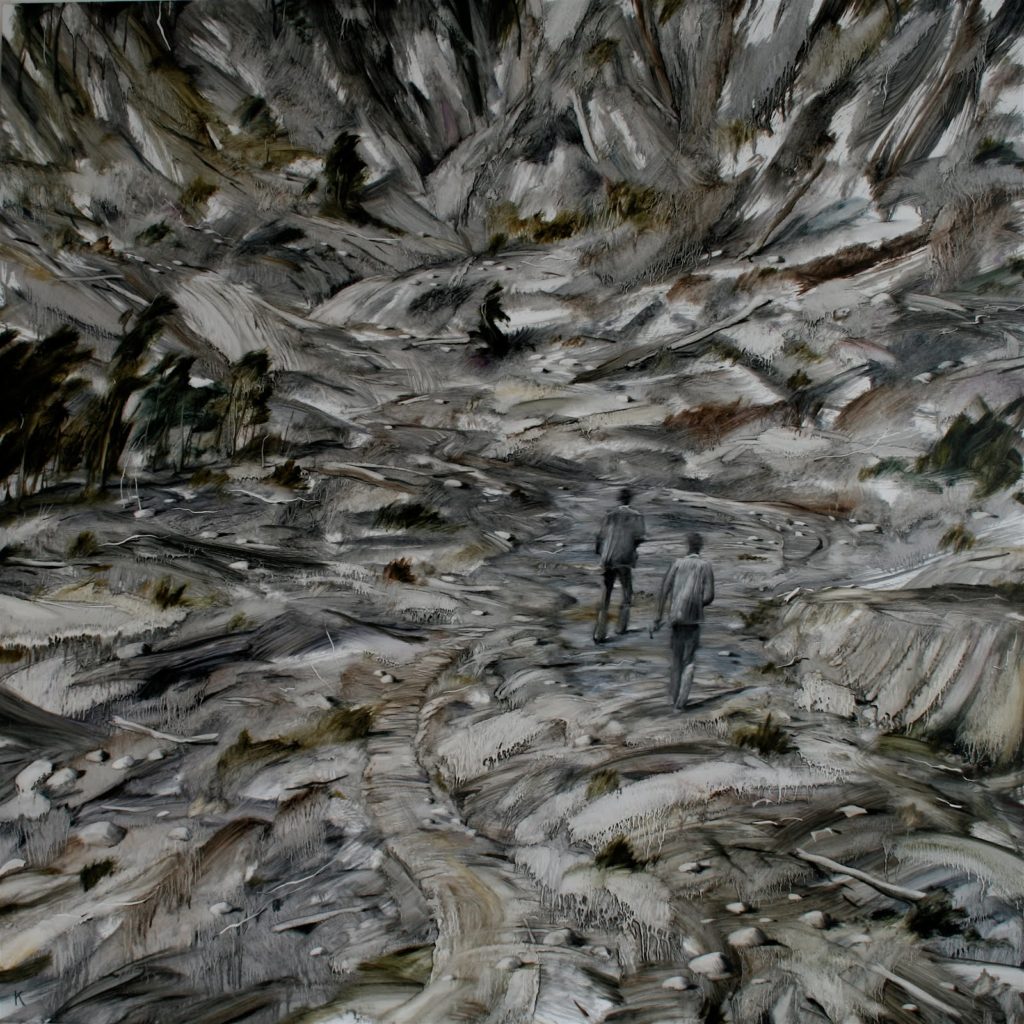 'Dick had done his masters thesis on glaciation, and I wanted to show him some of the glacial features I had seen while gold mining.'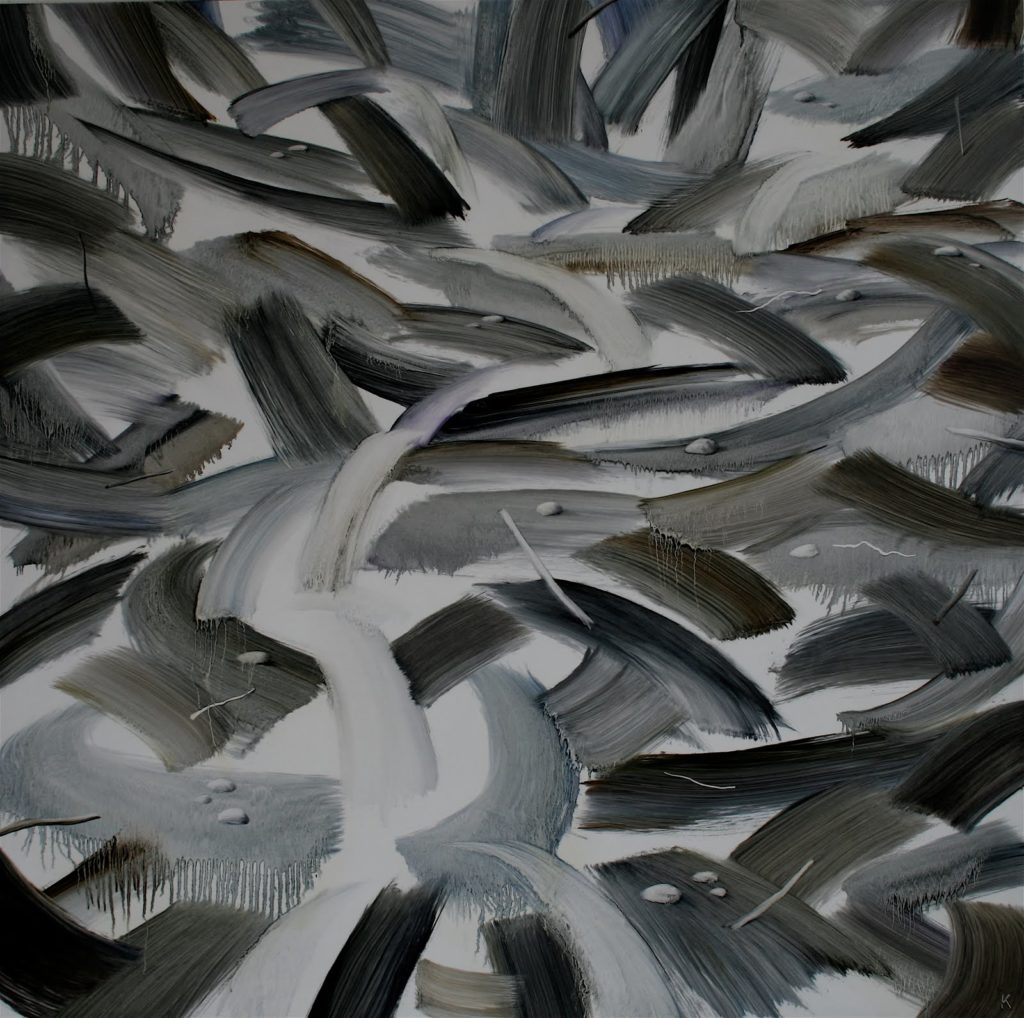 'I was in Harold's group. We couldn't believe that he could get up the creeks so fast, with his socks disappearing into his boots and a cigarette hanging from his lip.'
John Rhodes describing a field trip with Wellman to Onekaka 1963. Listen to Veronika Meduna of Radio New Zealand interview Bob Kerr and documentary maker Simon Lamb about Harold Wellman here.
These paintings were exhibited at Bowen Galleries, 18 August to 6 September 2008